As summer is setting in and the temperatures are rising continuously, one must be well prepared for the safaris in the Indian jungles.
With the progressing summer heat, the Indian jungles start to dry up, it is a good time to see the tiger.  However, the harsh sun and high temperatures can be very exhausting on safaris.
Here Are A Few Tips To Make Your Summer Safari More Comfortable
1. Keep Yourself Well Hydrated
Drink plenty of water before, during and after safaris, this will help prevent dehydration and head aches.
2. Clothing
Wearing a full sleeve shirt / t-shirt and full length trousers, will help protect your skin from the sun.
Tip: There are certain brands like Columbia and Wildcraft, that specialize in outdoor clothing that are UV protected.
3. Accessories Help
Since the safaris are conducted in an open vehicle, a hat/ cap to protect your head, is very essential while you are on your drives.
A scarf / buff will also help in protecting your nose and mouth during the dusty drives.  Sunglasses will also help in protecting your eyes.
Tip: Wet your scarf / buff and put it around your neck to help you keep cool.
4. Skin products
It is very important to keep your skin well protected from the harsh UV rays.  Hence the use of good skin products like sunscreens and moisturizers are important.
Tip: A sunscreen with an SPF of over 50 is essential.
5. Fans
There may be times on your safari, when you will be stationery at one spot, either viewing something or waiting for some action to happen.  You can carry a hand fan to keep yourself cool doing these times.
6. Summer Safari Schedule
The timings in the jungle are usually determined as per the time of sunrise and sunset. Your safaris in the summer, begin quite early for the morning drive and a little late for the afternoon drive.
Tip:  Approximate Timings For Safaris (These may change moderately depending on sunrise and sunset and differs from park to park)
Morning Drive:    These are usually conducted from 06:00 a.m. to 10:30 a.m.
Afternoon Drive:  These are usually conducted from 15:00 p.m. to 18:30 p.m.
7. Morning temperatures can be extreme
In the summers, as you begin your drive, the temperature is quite cool. However, as the safari continues, it starts rising rapidly.
Tip: Carry a light jacket for the early morning drive
---
Here is a detailed general check-list which you can download and save. We hope that it will help you in packing for your all your safari trips.  SAFARI PACKING CHECK-LIST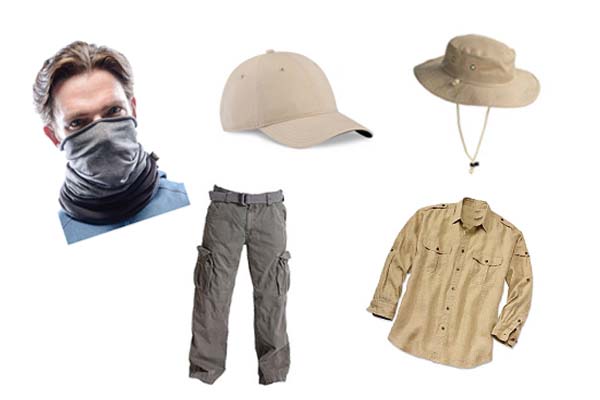 Summer is a great and busy time to visit the wild so booking early is always good to avoid disappointment.
If you have a question or want help planning your safari, then, call us or email at:
Phone: +91 9833867127
Email:   info@callofthewild.in