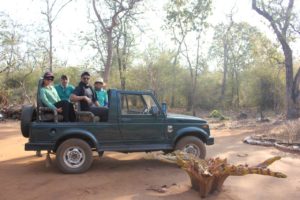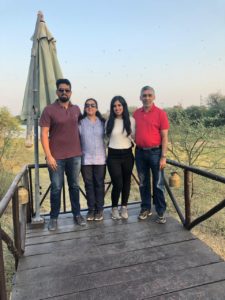 ANERI MEHTA
There was a point where we were sure that me and my family wanted to take my mother to a Wildlife Sanctuary as a surprise for her 50th Birthday celebrations as she loves nature but were unsure about which place to go, but when I contacted Shaurya from Call of the Wild- he helped me out from stage one and with reasoning explained me on why Tadoba would be the best place to visit for Tiger Sightings in this season and gave us the best offer for a Luxury Hotel – Bamboo Forest Safari Lodge in Tadoba. From there onwards he has been the most helpful person with every minute detailing , right from the special requirements for food to planning the special occasion at a unique location at the resort for my mother's birthday. It was all beautifully arranged. I had also requested Shaurya to give us Jignesh as our guide and he ensured that Jignesh was there with us for every safari. My mom felt really special and was awestruck by the overall execution and this wouldn't be possible without Shaurya. Thank a ton to Call of The Wild for a wonderful experience. I would highly recommend anyone planning to go for a wildlife sanctuary to go through Call of The Wild..
This was our first wildlife sanctuary visit and we were blessed by Mother Nature to see amazing sightings and this wouldn't have been possible without the execution of the team. We would have not wanted it any other way.
-Aneri Mehta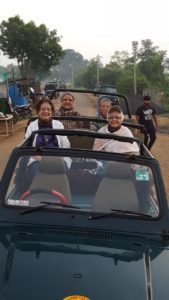 Ms. NAYANA AND HER FRIENDS – SHERRY, ZENOBIA & SHIRIN
If you were wanting to take a wild life safari for your next holiday, but were reluctant to do so on account of the many difficulties that this may pose…where? how? accommodation? reaching the destination? guides?  etc.etc……  place your selves in the competent hands of Anvi and Shaurya of The Call of the Wild…..they will take care of your every need!
We did.  We were impressed with their professional handling and quick responses to every query of ours. We were more than happy with the arrangements and the comforts provided.
We should have stayed a day longer in Tadoba!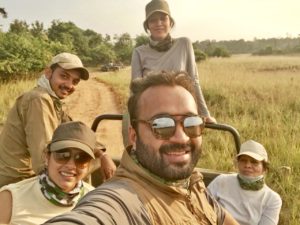 APURVA & SAMKIT SHAH
My family & I did a safari to Tadoba National Park with Call of the Wild in November. We were so incredibly happy we chose to go with them. Their knowledge and experience were unparalleled and we got so much more out of the trip because they were able to explain so much to us. Not only that but they planned everything for us and we literally had nothing to worry about. I would highly recommend going with Shaurya and Anvi for any of your safari needs – they are really unbelievable and will completely enhance your experience. This was personally my first experience & going with them made all the difference – they took all our needs into account while planning this—not many people can combine a safari with comfort, luxury, & indulgence but they somehow managed to do so.
– Apurva Shah
My family and I would really like to thank the Call of the Wild team for organising a memorable family trip for us at Tadoba National Park. The amazing couple that run this company, Shaurya and Anvi, ensured that we had nothing to worry about. From start to finish they were absolutely hands on and ensured that we were fully prepared to enjoy our safaris.
When we reached there, they took care of the smallest of things and ensured we felt right at home. But most importantly, we were simply impressed with their level of expertise and knowledge about the jungles. Their passion and love for wildlife is infectious and we were very grateful to have chosen them, because we not only did we get to see 10 different tigers and 16 sightings, we got to do so in just 5 safaris. This was very rare and I truly believe this was all because of Call of the Wild and their expertise and we thank them for an unforgettable experience of a life time.
– Samkit Shah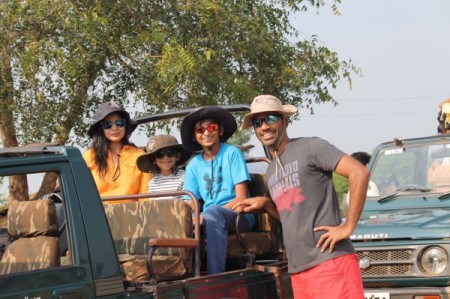 DELON & PARDITA
Our first Safari outing as a family around Diwali, and we couldn't contain the excitement. While boarding the Duronto to Nagpur and thereon to Tadoba, our minds quickly went on to flashback mode – right about 9 months ago. We were to head to Kanha. All bookings were sorted through #CalloftheWild (COTW). And just a day prior to departure – our younger son had a freak accident that had us abort Mission Kanha.
That's when we had one of the most pleasant experiences with Shaurya of COTW. He not only helped in sorting the situation of 'cancellations' but also helped in every way he could in the refunds- as he understood the gravity of our case. From thereon, we stayed in touch to work out our 'first safari outing' again.
Tadoba was strongly recommended by Shaurya. And so all necessary bookings (safaris, road transport, hotel stay) were done 4 months in advance. And we were not going to miss this once again.
Right from the accommodation at Svasara Jungle Lodge, to the safaris and the naturalists accompanying you – the love for flora and fauna oozes from their soul. The lovely part from the COTW team was that they constantly kept in touch to know how the safaris were shaping up, our stay, and other requirements.
While the food at the Jungle lodge was spectacular, COTW even went a step ahead and worked with the hotel staff to have it customised for my wife – who is vegan.
Overall, it has been a stunning experience – right from our first interaction to all the lovely touches from COTW. As for our first family adventure, this has been the best experience for us so far. More than 3 tiger sightings in 6 rides, a number good trails that went quiet and stunning flora and fauna at Tadoba that made this Diwali really sparkle for all 4 of us.
A big thumbs up to Team COTW and Shaurya.
Regards,
Aaryaman, Ruan, Delon & Pardita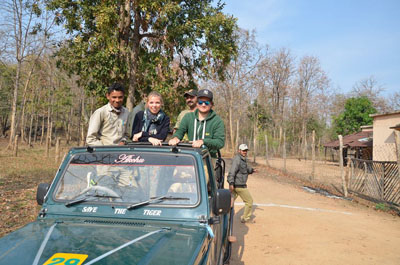 JENNY NICOLINE OLSEN & PETTER BRINCH
We travelled all the way from Norway to experience India, and as part of the trip we decided to go for a safari – wanting to see the Royal Bengal Tiger.
We came in touch with Call of the Wild through reference from an Indian friend, and quickly decided to use them for our booking.
Our contact Shaurya was very helpful and provided us with options across all price ranges. Despite our last-minute booking, all arrangements were handled perfectly. Hotel pick-up, safari bookings, resort accommodation, and airport drop-off were all seamlessly included in our itinerary.
We booked a 3-day safari in Pench National Park – the scene of Rudyard Kipling's Junglebook –  in March 2016, and can safely say it lived up to expectations. The naturalist booked for us was extremely knowledgeable and we encountered the mighty Tiger on 2 of our 4 safaris. Additionally he helped us spot many other creatures inhabiting the jungle.
In conclusion: Thanks to Call of the Wild we had an amazing experience that is recommended to anyone.
Jenny Nicoline Olsen & Petter Chr. Güner Brinch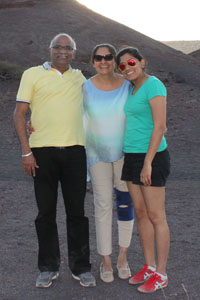 SIMONI BHANSALI
When you see the waves of the Atlantic ocean, breaking on an endless landscape of the Namib dunes, you know this is a sight you will not forget. When you see a female cheetah trying to teach her young to hunt, you know it is an experience you will not forget. When a young seal pup, waddles onto your kayak and then onto your lap, that is a feeling you will never forget. Namibia is a land full of unforgettable memories! The dunes, the forests, the ocean, and the cities, are experiences just waiting to happen.
Who better to help you unfold them, than Shaurya, Anvi and the Call of the Wild Team. A wonderful 2 week experience, meticulously crafted by their able hands to give us the best! Even the smallest detail was taken care of – including vegetarian food. A beautifully planned itinerary that covered all the great sights – Sossusvlei, Swakopmund, Damaraland, Etosha and Windhoek. It was absolutely wonderful!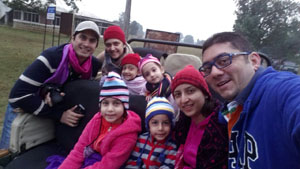 ANURADHA MEHTA
This was the first time we went on a safari and that the too with children. Shaurya, from Call of The Wild suggested the correct Park ensured that all the bookings were made and that everything was comfortable. Every time I will go on a safari I'll only book with Call of The Wild.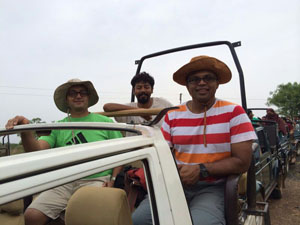 SALIL MODY
We used Call of the Wild to research about our safari options in India in June of 2014. Shaurya recommended a couple different itineraries and we ended up going to Tadoba Tiger Reserve. Everything was planned to the last detail by Call of the Wild and the trip went of very well.
Having travelled extensively, Shaurya is extremely knowledgeable about where to go and the nuances of all the different resorts and jungles. I would definitely go with Call of the Wild on my next safari and recommend them highly for a wild life trip.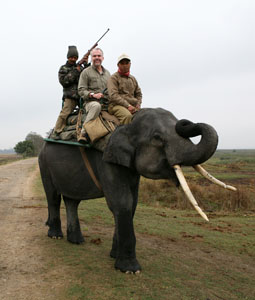 DAN OSBORNE
I have travelled extensively throughout the world but knew India would present many challenges along with its beauty. Working with an enthusiastic local agent like Shaurya at Call of The Wild made all the difference. Courteous drivers were always waiting for me as planned. Hotels always knew I was coming and met or exceeded my expectations for quality accommodations. Shaurya personally handled whatever I needed to be dealt with while I was in India.
Spending time with Shaurya and Anvi while in Mumbai provided a unique travel experience not found in any guidebook.
India is truly an exceptional place and should be on every traveler's bucket list.
Dan Osborne, USA
February 2014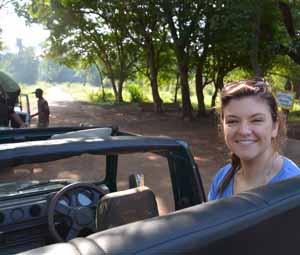 JEN CORNWALL
I have visited India once before and loved it, however nothing could have prepared me for just how fantastic this second trip would be. Thank you so much to "Call of The Wild" for everything they did to arrange what can only be described as the trip of a lifetime.
I saw the breathtaking beauty that India has to offer, from the time I arrived in Mumbai I enjoyed everything the city has to offer, onto my first safari in Tadoba National Park I witnessed my first Tiger sighting – something I will never forget! "Call of The Wild" planned my next adventure to Kanha National Park to complete perfection, never before have I been to a place as incredible as Kanha.
Shaurya and Anvi's personal attention in Mumbai truly made me feel at home. I was very apprehensive of my trip as it was the first time ever that I had visited any jungle but "Call of The Wild's" excellent planning and great choice of hotels has made my stay in India truly memorable, one that I would love to come back to.
Thank you so much again "Call of The Wild" for an amazing trip, I will definitely be seeing you again soon.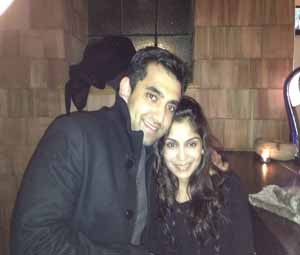 RIDDHI & HARDIK DOSHI
We have always been wildlife enthusiasts and travelled to several national parks across the country using many travel agencies.  The insight and recommendations that Call of The Wild provided significantly exceeded my expectations.  We used their services to plan my Kanha trip this April.  Their enthusiasm and love for the wild could be seen in their conversations with me while planning the trip.  The trip went off very smoothly from the time we were picked off from the airport to the time we were dropped there.  The Royal Tiger resort that we stayed at was very comfortable and the food was outstanding.  Thanks to their close relationship with the manager, we got great service and also enjoyed insightful conversations with him over the bonfire in the evening.  We would highly recommend Call of the Wild for any of your wildlife adventures given their deep knowledge of the various destinations and tailoring trips as per your requirements.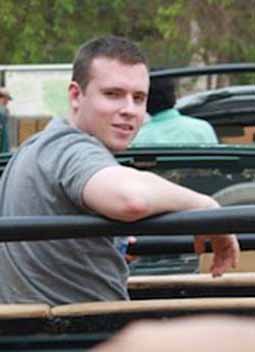 CHRIS BARRIE
I have been lucky enough to travel around the world and see so many beautiful places and experience some amazing things but, nothing will ever compare to the incredible experience of taking a safari in the Kanha National Park with  "CALL OF THE WILD"
They had everything you would ever need thought out and then some. The accommodation and food were fantastic and the staff even better. Our naturalist (guide) was so knowledgeable and friendly and showed us how there was so much more to this beautifully diverse area of India. Our days were tailored to our specific wants and needs and they didn't fail to deliver on what can only be described as a holiday of a lifetime.
My experience with "CALL OF THE WILD" has kept me coming back from Scotland again and again.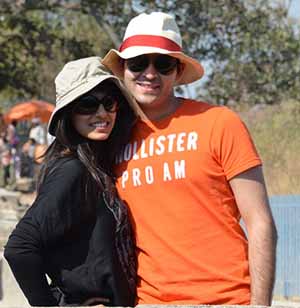 ASHNI AND NAMAN SHAH
If anyone could convince us that safaris can equal to a luxurious and enjoyable vacation, its 'call of the wild'. Our recent experience with them has changed our perception of a 'vacation'. Waking up at 5am and sleeping at 9pm is not an idea of a vacation for some people, however, its not what time you wake up or sleep but it is what you do within those 14 hours that really makes a holiday..
Call of the wild designed a great itinerary for us, with some outstanding recommendations of hotels and activities.. Every detail had been taken care of, right from booking rooms to safaris to naturalists and most importantly food! Needless to say we enjoyed every moment of being in the wilderness..  We had a blast.. We know that you will too..!!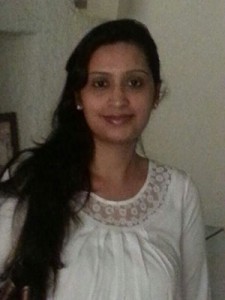 KRUTI ADNANI
When I travelled to Kanha Tiger Reserve in Madhya Pradesh, on the recommendation of Call of the Wild it was an amazing experience. My stay was planned by them to the tiniest of details and they took care of all my needs. I got amazing sightings as the time of the visit suggested by them was perfect. Of course, it was an unforgettable experience seeing tigers and other wildlife in their natural habitat.