Camp Alizanjha, is an exquisite tented camp, that gives you an opportunity to stay luxuriously in the wild.  It is located at the Tadoba – Andhari Tiger Reserve, and is India's First COCOON Conservancy (Community Owned Community Operated Nature Conservancy).
The camp is in close proximity to the jungles so you can enjoy the true experience of being in the wild.
Having recently spent a night at Camp Alizanjha, here are a few reasons as to why, it gives you a fantastic glamping experience in the wild….
The two deluxe tents are extremely plush, and are fully complete with en-suite bathrooms as well as the furnishings of a five-star lodge.
It is catered by the exceptional hospitality of The Bamboo Forest Safari Lodge.
Being open to the jungle on all sides, you often have the opportunity to spot many animals around the camp itself.
You can listen to the sounds of the jungle and enjoy the peace and tranquility that surrounds you.
The excellent and highly experienced naturalists, accompany you from The Bamboo Forest Safari Lodge.  They have many activities in and around the camp, planned for you, so you can better understand and learn about the eco system.
Here are a few photographs of the camp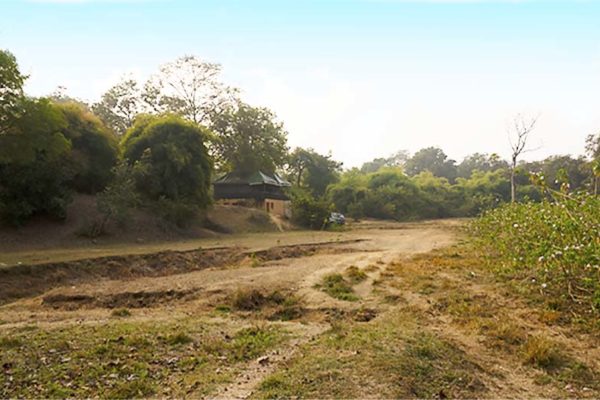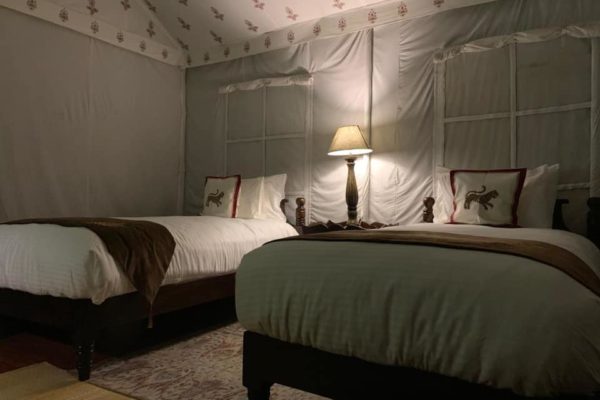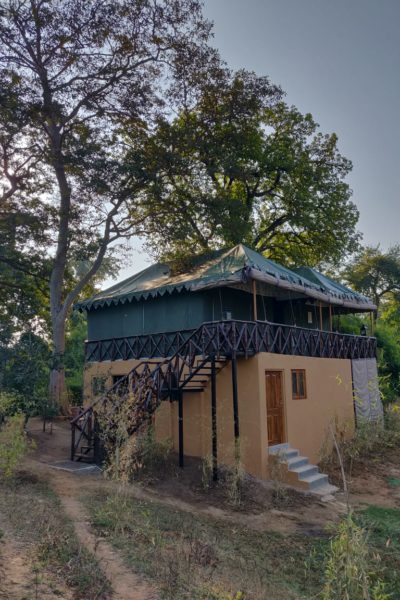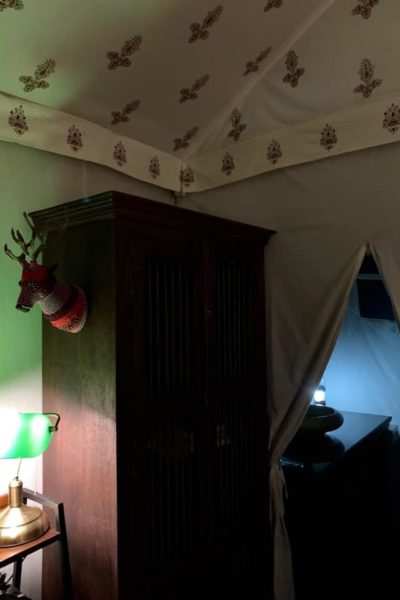 We would highly recommend spending at least a night or two at Camp Alizanjha when you visit Tadoba National Park. This will give an entirely new perspective to your safari holiday and a fantastic wilderness experience.
If you would like to visit Camp Alizanjha, give us a call and we will help you plan your itinerary, your activities at the camp and your safaris in Tadoba National Park.
Phone: +91 9833867127
Email:   info@callofthewild.in