Wildlife tourism in India, is gaining immense popularity with a lot more people wanting to visit the gorgeous Indian jungles, and understand wildlife in its natural habitat. Booking a safari holiday, is usually quite different from a regular holiday and everything must be planned to perfection.
India is a country that boasts of extremely diverse wildlife. Having a variety of incredible animals such the stunning Royal Bengal Tiger, the magnificent Asiatic Lion, the elusive Leopard, the rare Indian Rhinoceros, the powerful Indian Elephant and numerous beautiful birds, India truly offers a great safari experience for everyone.
India has several national parks, each with their own unique characteristics and beauty. It therefore, becomes difficult to choose one national park from the other.  We can help you plan and choose the safari destination keeping in mind your requirements.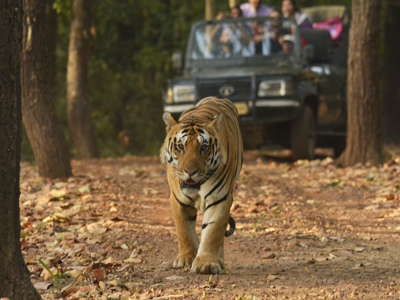 Your Indian Safari Destinations